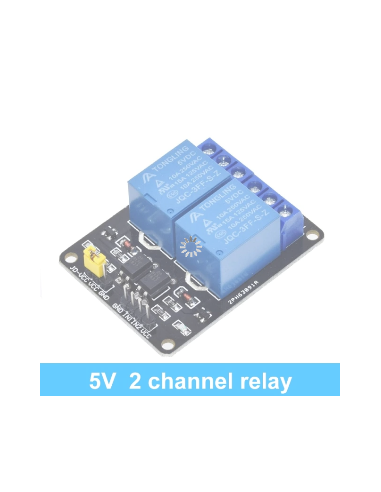  
Relay 2 Channel 5V Module (5V, 250VAC/10A)
This is a 5V 2-Channel Relay module, It can be controlled directly by a wide range of microcontrollers such as Arduino, AVR, PIC, ARM and MSP430.
relais
Each 5V Relay need 20mA driving current
5V TTL control input which can be directly controlled by Arduino, AVR, PIC, ARM and others.
Indication LED for each Relay's Status

Relay spec: 10A/30VDC - 10A/250VAC
IMPORTANT : Always take care when connecting to main power line, never do it yourself, always ask a professionnal to do so. Always enclose connected board in a safe place, away from children or any non-professional person.