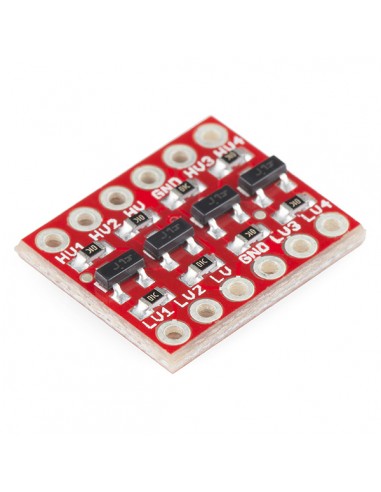  
4 Channel Logic Level Converter Bi-Directional Module 5V to 3.3V
he level converter is very easy to use. The board needs to be powered from the two voltages sources (high voltage and low voltage) that your system is using. High voltage (5V for example) to the 'HV' pin, low voltage (3.3V for example) to 'LV', and ground from the system to the 'GND' pin.
Brand new and high quality.
4 channel board.
Color is shown as pictures.
Logic Level Converter Bi-Directional Module.